Explore with Hologram
Free IoT data for your personal projects
Connect devices, capture data, and explore IoT hacker projects using our flexible, global connectivity platform.
Hologram Maker Edition
Free to start, up to 25 devices
Your first SIM and 1MB of data per month is free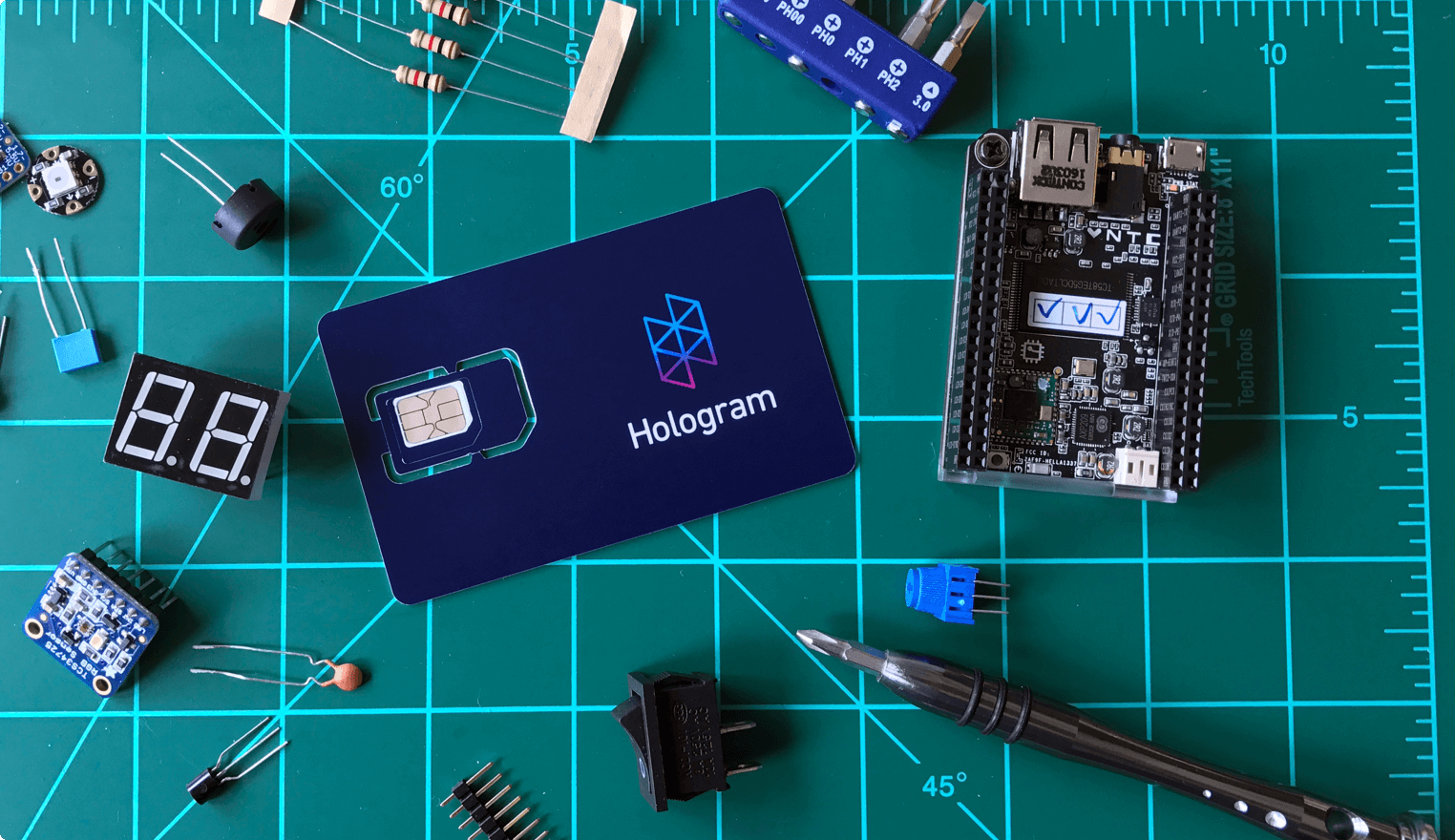 Start with a Free SIM and Free Data
Get started with a free SIM that comes with 1MB of global data free per month. Get your project off the ground today.
Sign Up Free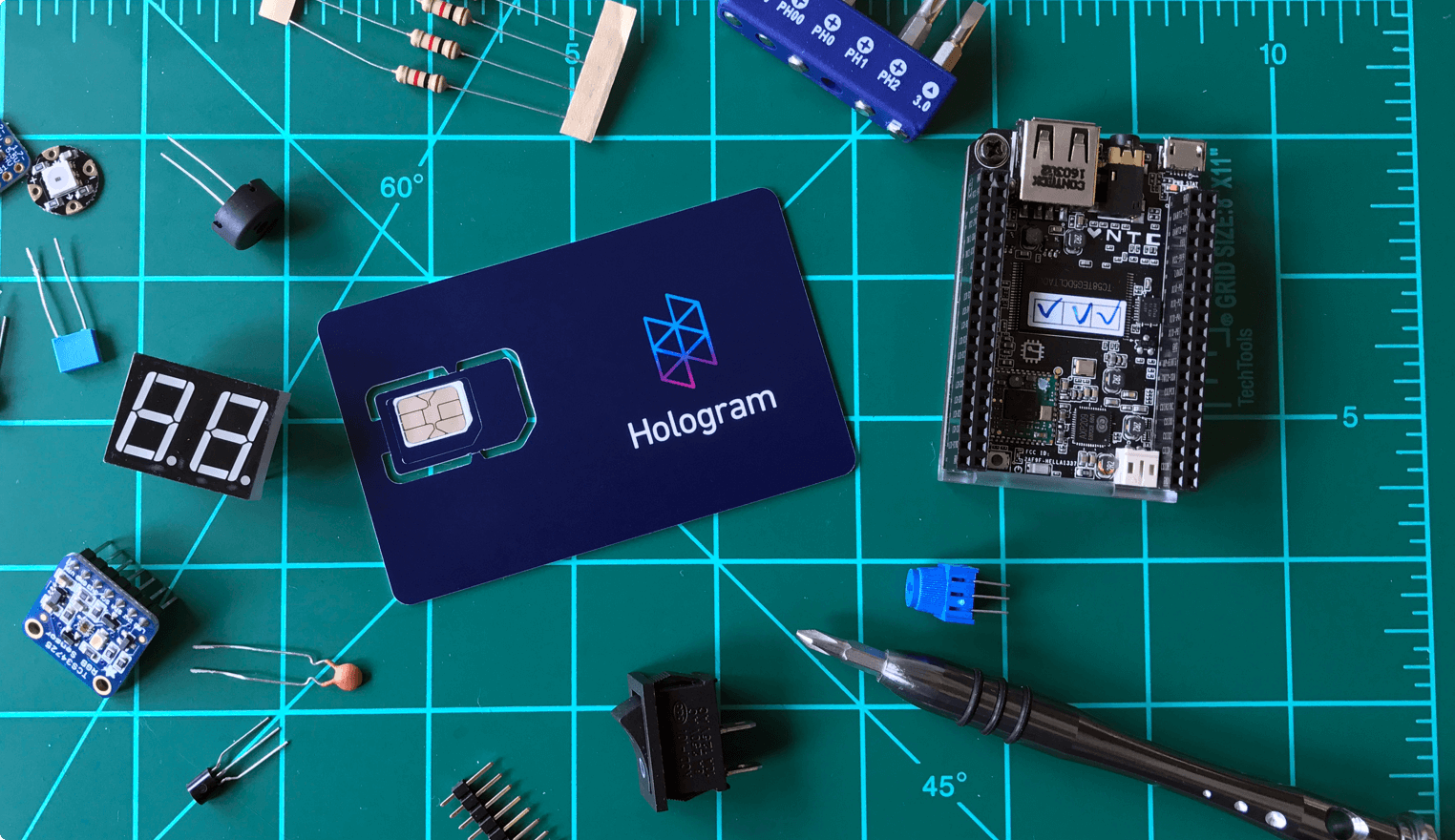 See Supported Hardware
Use one of our open-source hardware devices like the Hologram Nova to kickstart your project.
See Supported Hardware
Hologram Maker Edition
Pricing Details
Cellular Rates
Per Active Device
One monthly price connects devices across 170+ countries and 396+ carriers.
Hologram Maker Edition plans support up to 25 active devices per month.
Outbound SMS
All SMS messages sent to the device (inbound) are free.
Data Rates
Flexible Data
No limitations, your device connects to the best performing network available automatically.
Maker
DEVICE/MO
$0.60
A single plan with global coverage.

Flexible data, billed by the KB.

Ready for your personal projects.
Developer tools to learn, refine, and scale your IoT projects
Explore how you can connect anything - from just about anywhere - using our free Global SIM card and integrated IoT platform.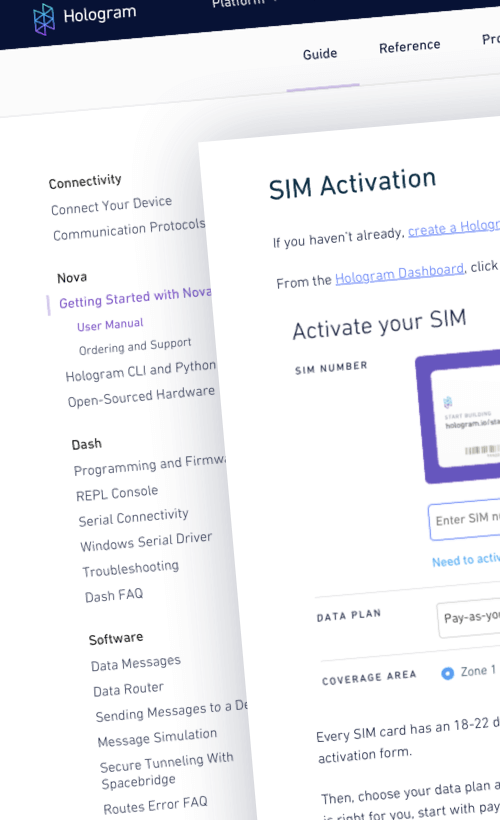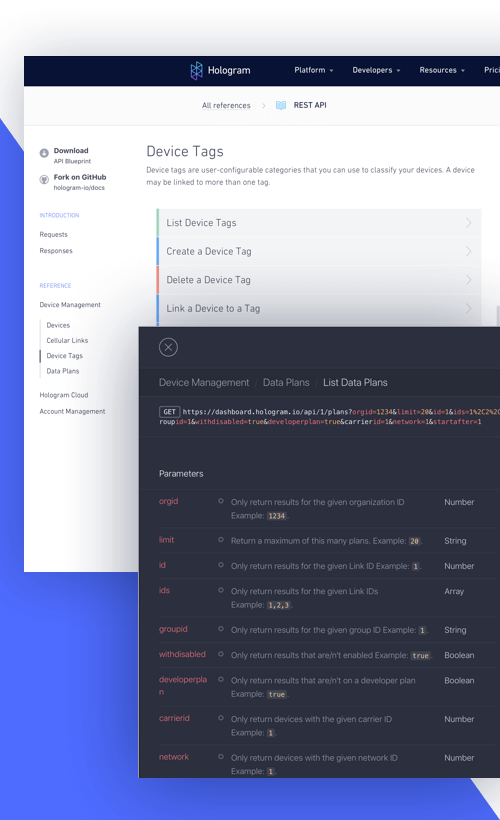 REST APIs
Integrate directly with your tools and services.
Review our API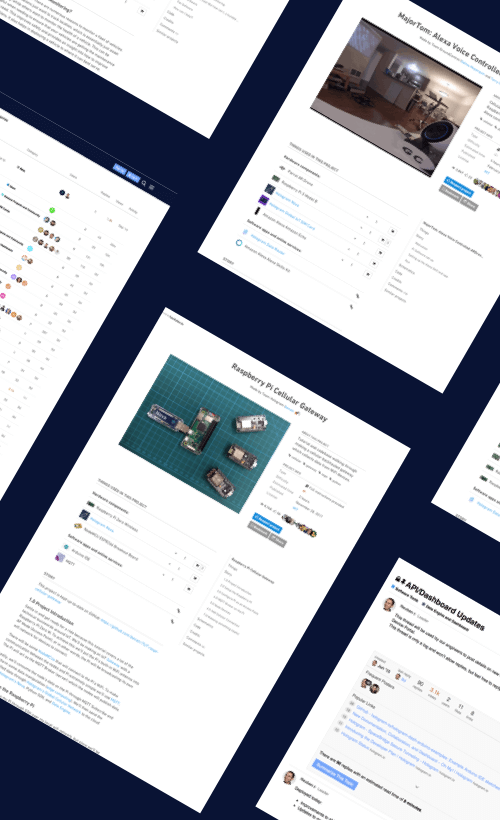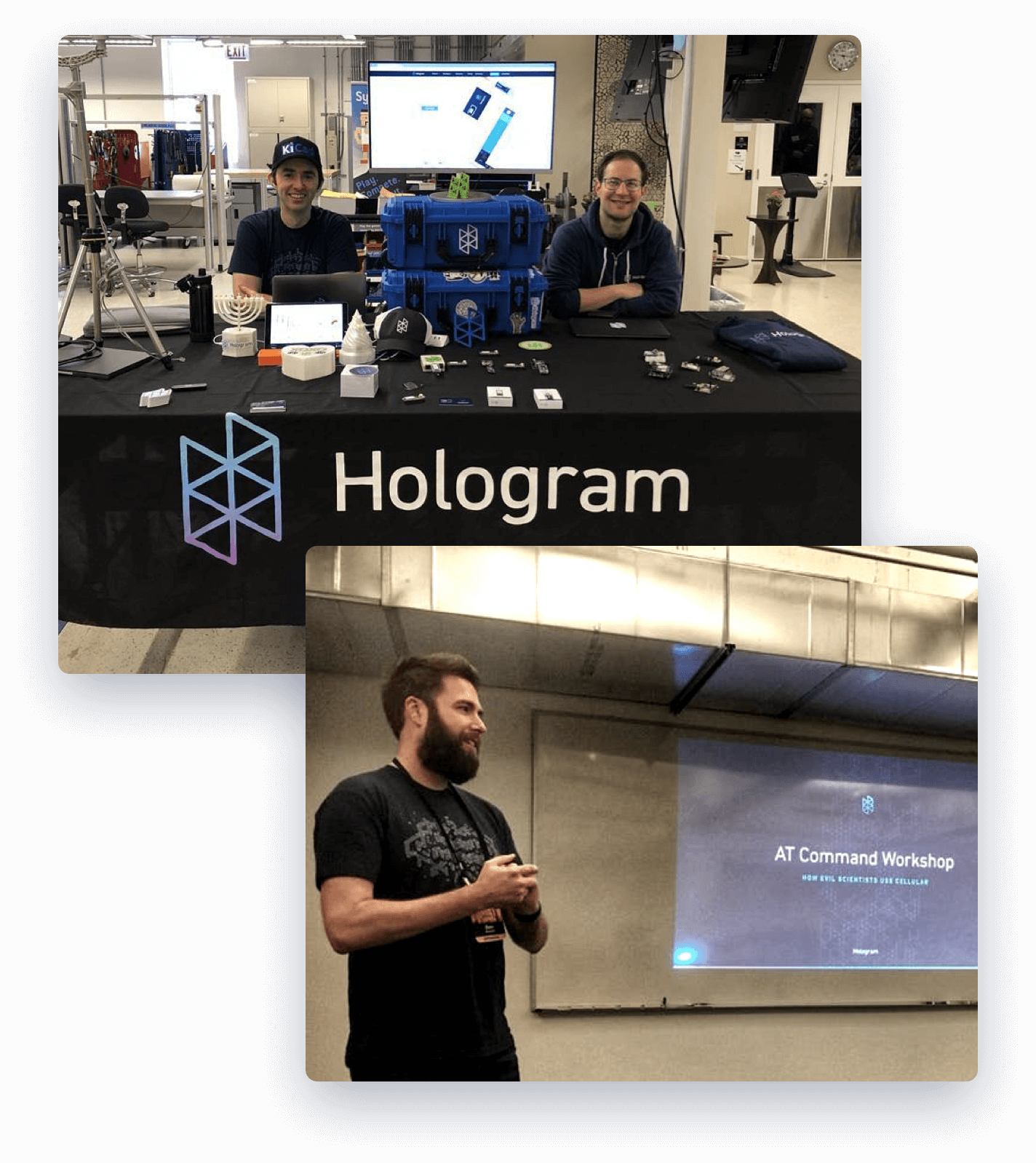 No matter where your devices roam, you're not alone.
---
Power Developer Tools
From our Python SDK to our Spacebrige CLI, our developer tools are easy to pick up and well documented.
---
Hologram Developer Community
Our vibrant, diverse, experienced community is there to help you get started with your IoT projects.
---
Learn From Experts
Follow along with the Hologram Developer Relations team on our blog, YouTube, and social media.