Hologram IoT Dashboard
A dashboard your whole team will want to use
No other IoT dashboard lets teams work in real-time, saving you valuable time and money so you can get back to the stuff that matters (and off that fleet management grind).
Thank you! Your submission has been received!
Oops! Something went wrong while submitting the form.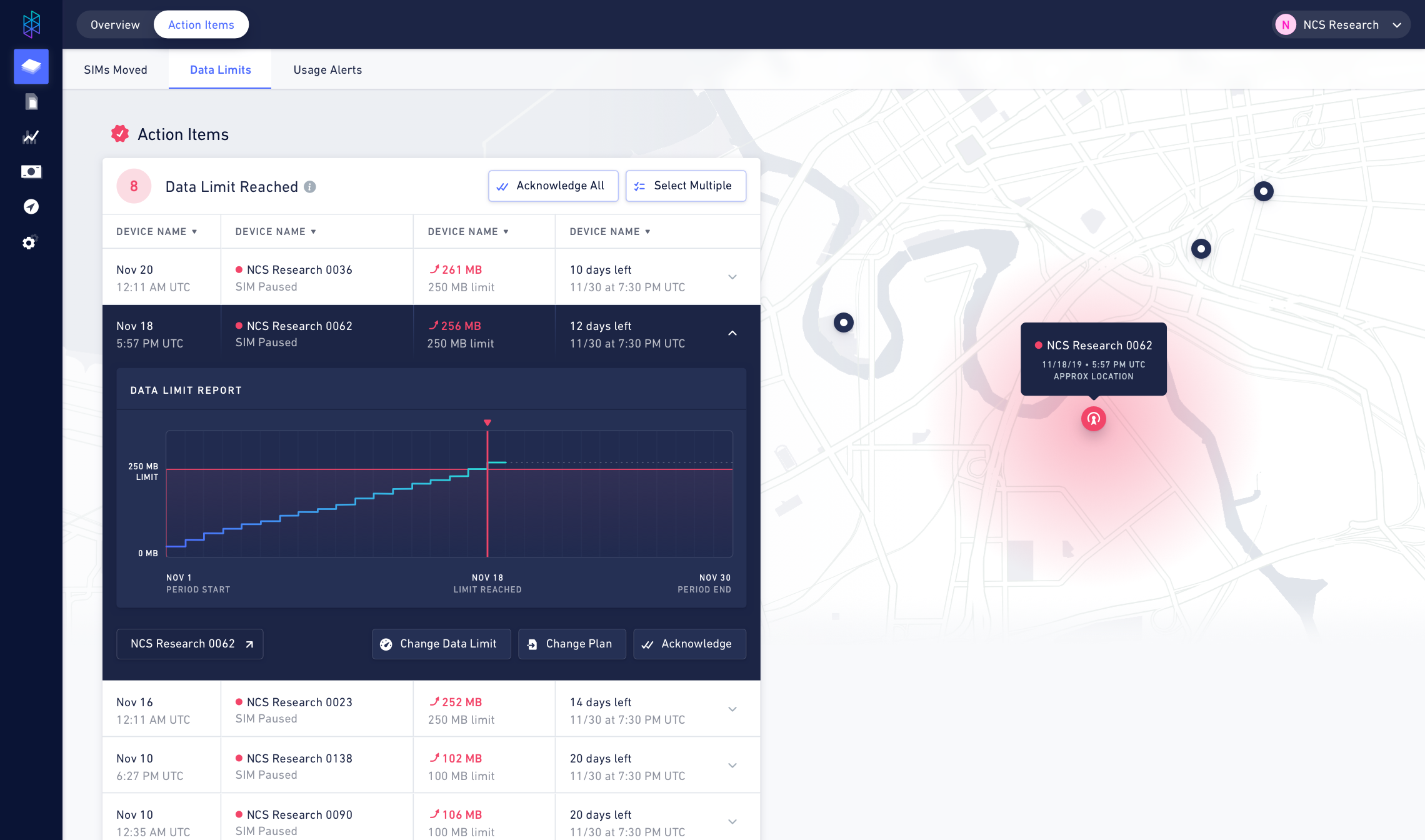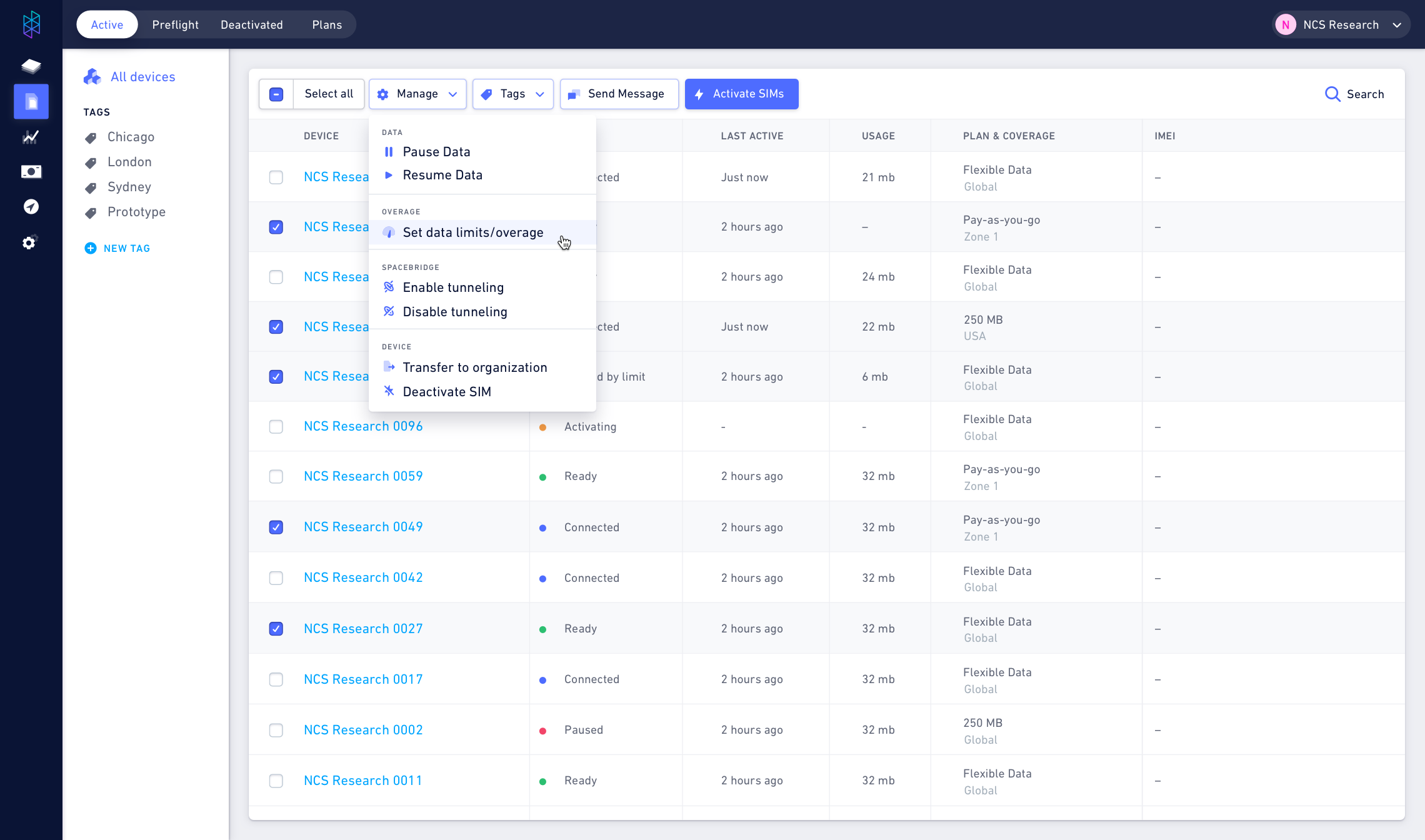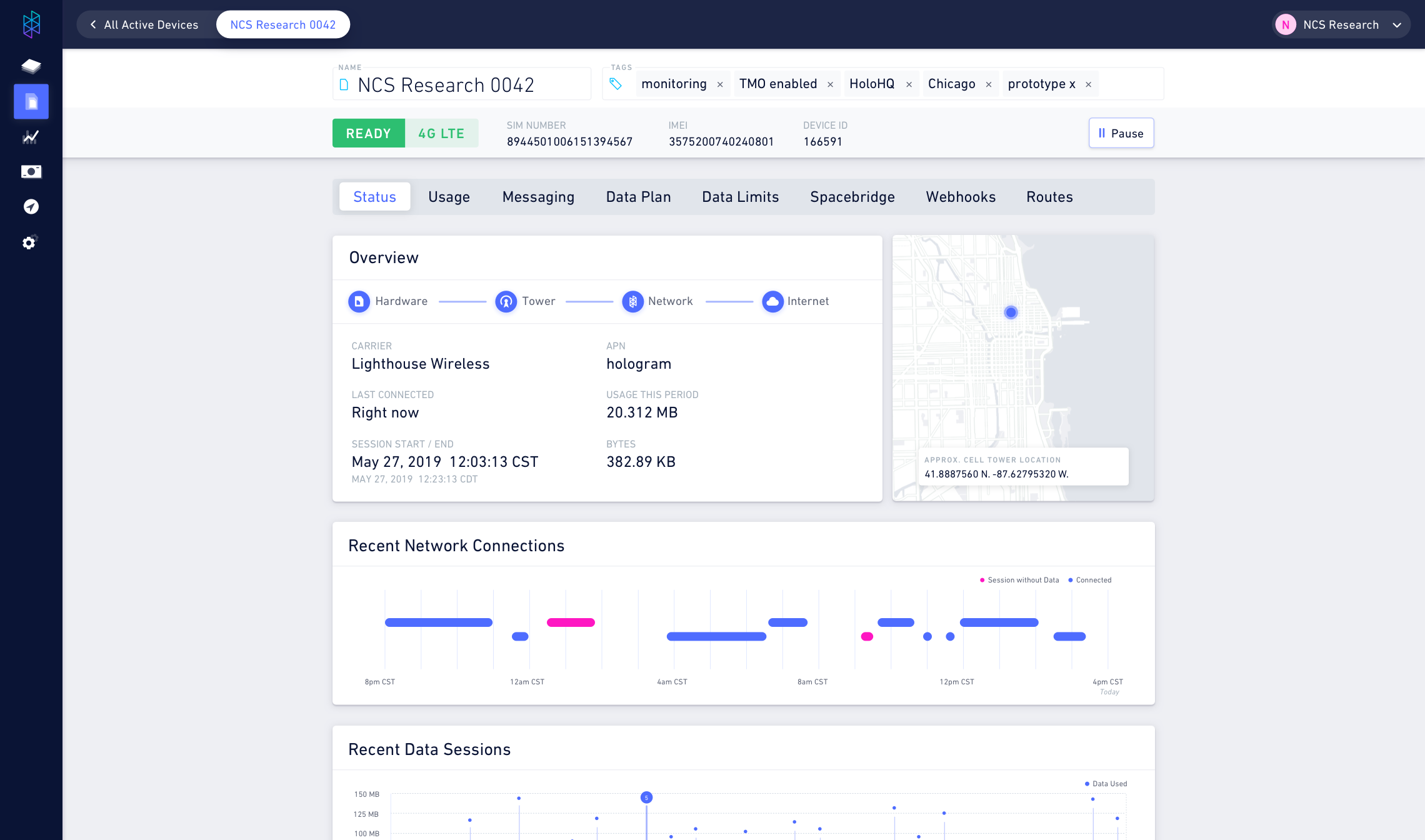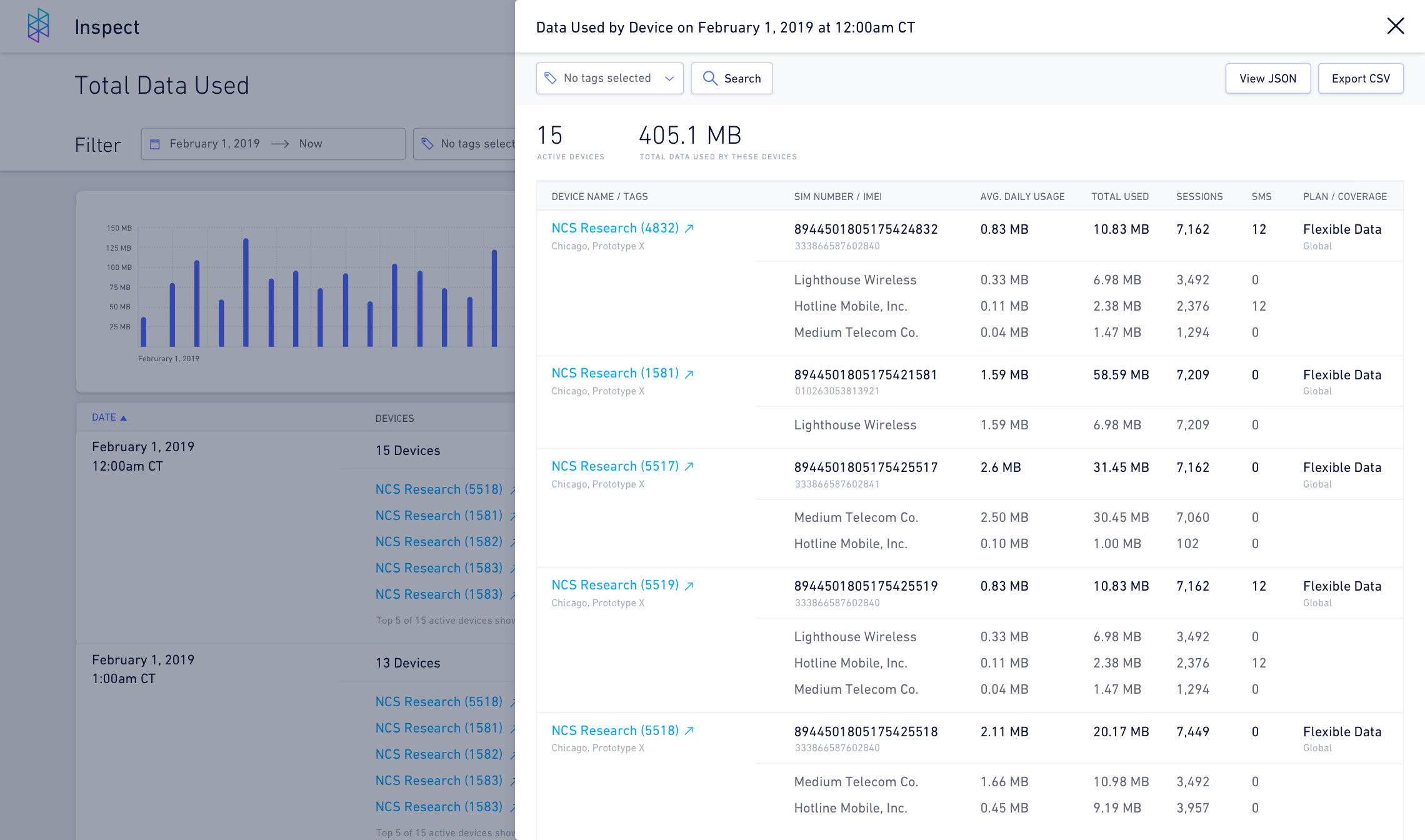 Hologram Inflight
Real-time visibility into fleet health, data limits, and device usage.
Device Management
Master your fleet with tagging, search, and powerful bulk actions
Single DEvice View
Quickly review data usage and change data plans for a single device
Granular Data Inspection
Detailed usage reporting down to the device, time, and byte.
Transparent Billing
Full transparency into your account balance and full billing history
Introducing Hologram Inflight
Proactive alerting tools for your entire fleet
Receive important insights about your devices right when you need them so you can focus on growing and scaling, not connectivity.
Request early access
January 27, 2020

Yesterday


Just Now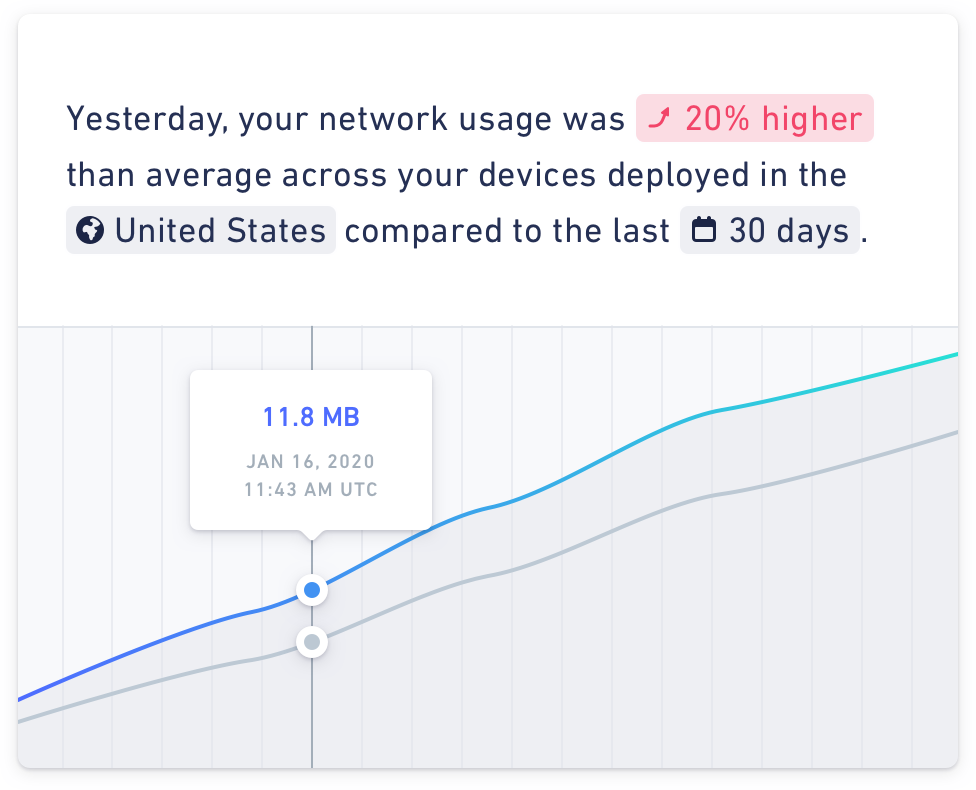 Fleetwide Alerts
Track the health of your fleet at a glance
Your fleet is greater than the sum of its devices, so it's important to keep the big picture in mind. Fleet-wide alerts give you the 10,000 foot view without the complicated spreadsheet.
Immediate Insights
Metrics specifically tuned for the event you're investigating
Instantly investigate a device's usage history, last known location, hardware details, and more without leaving the screen and breaking your flow.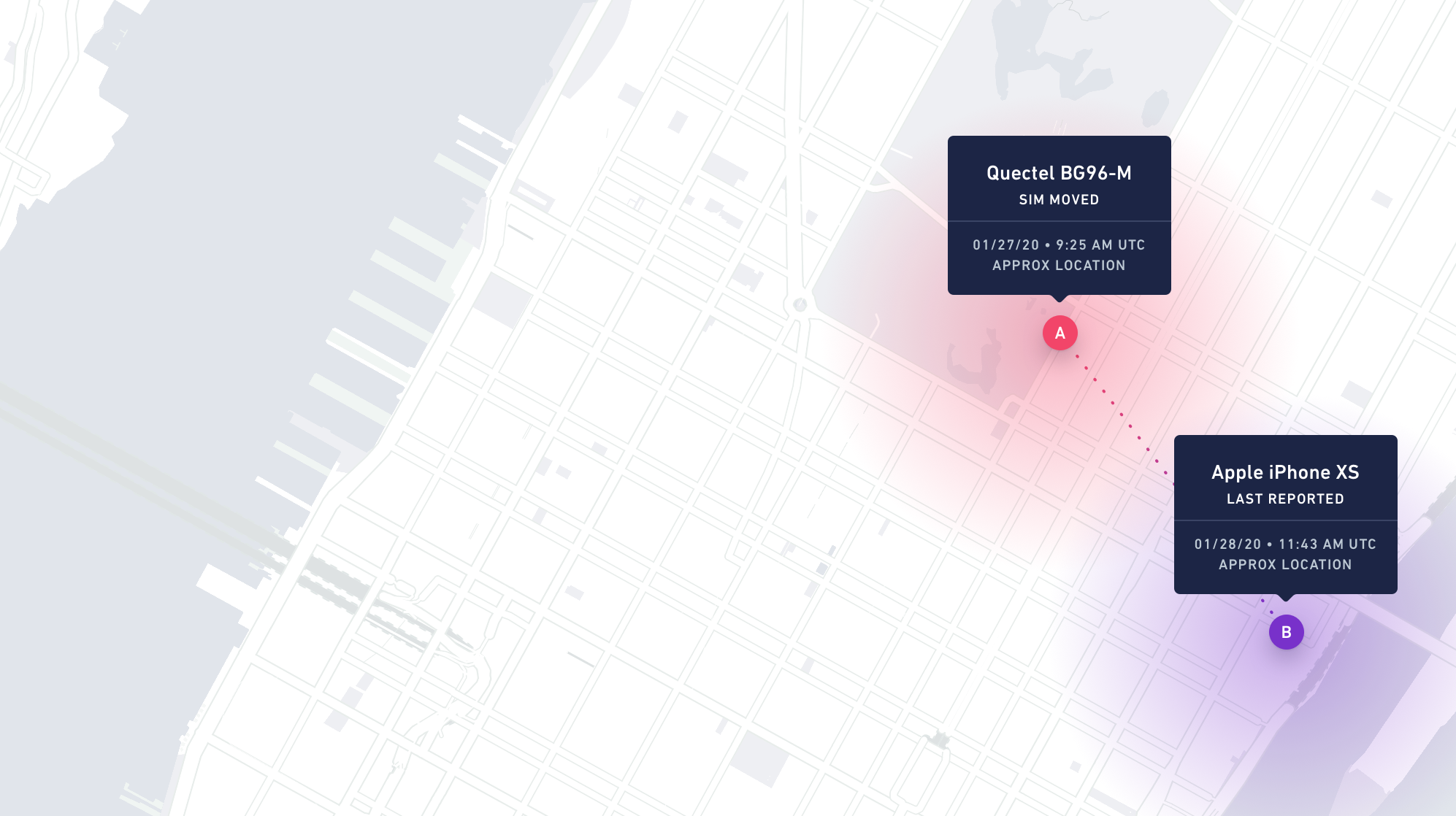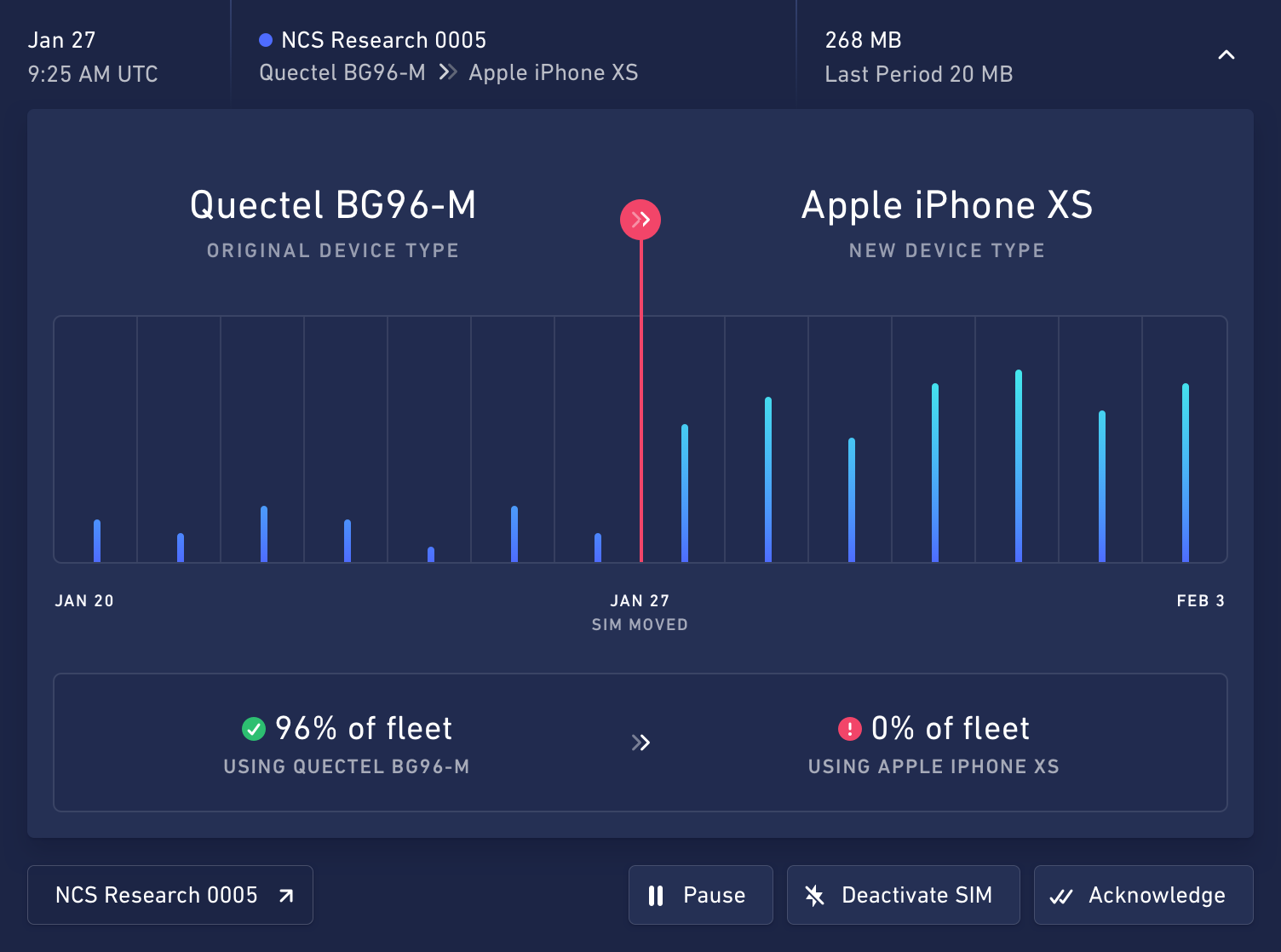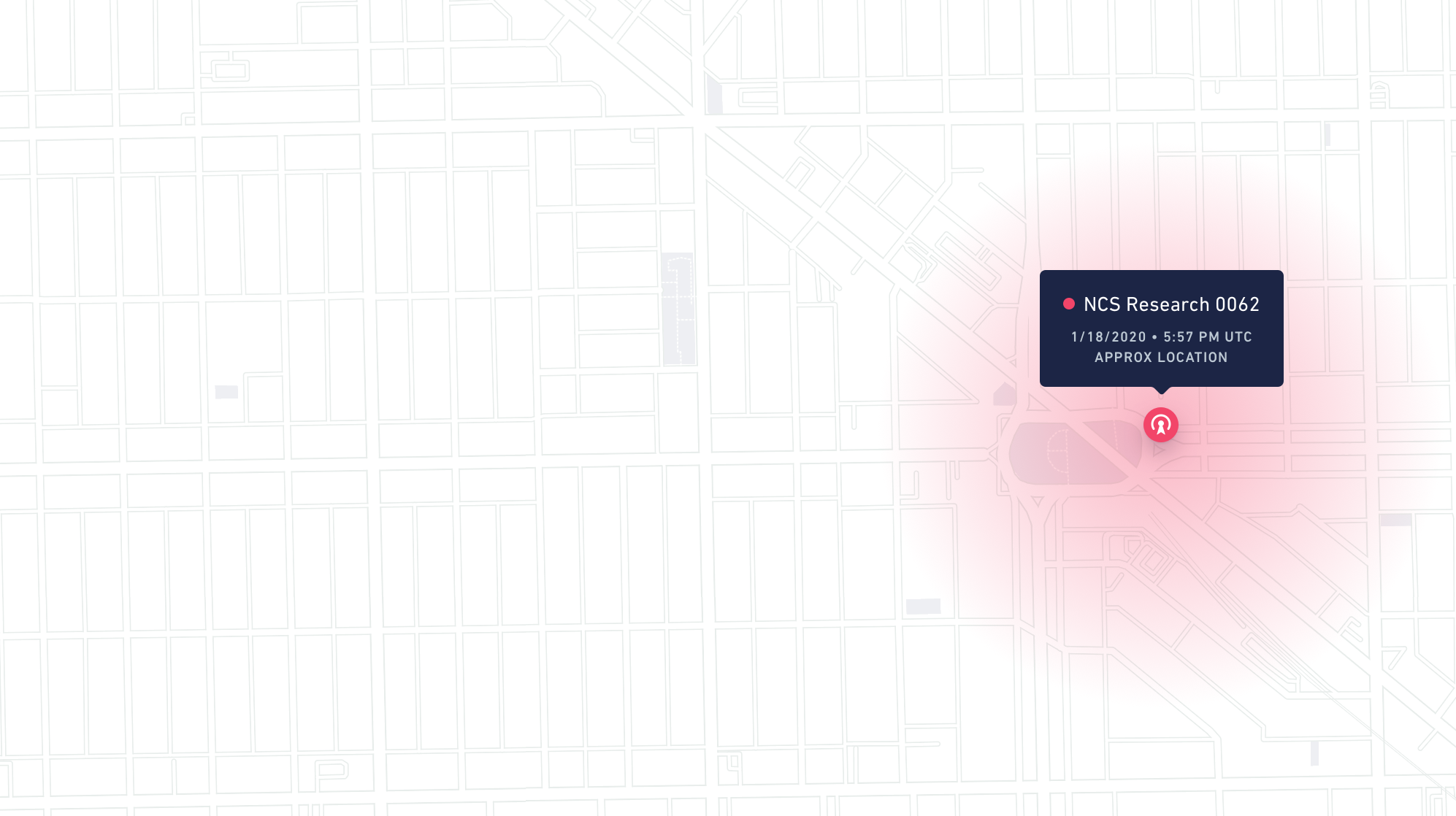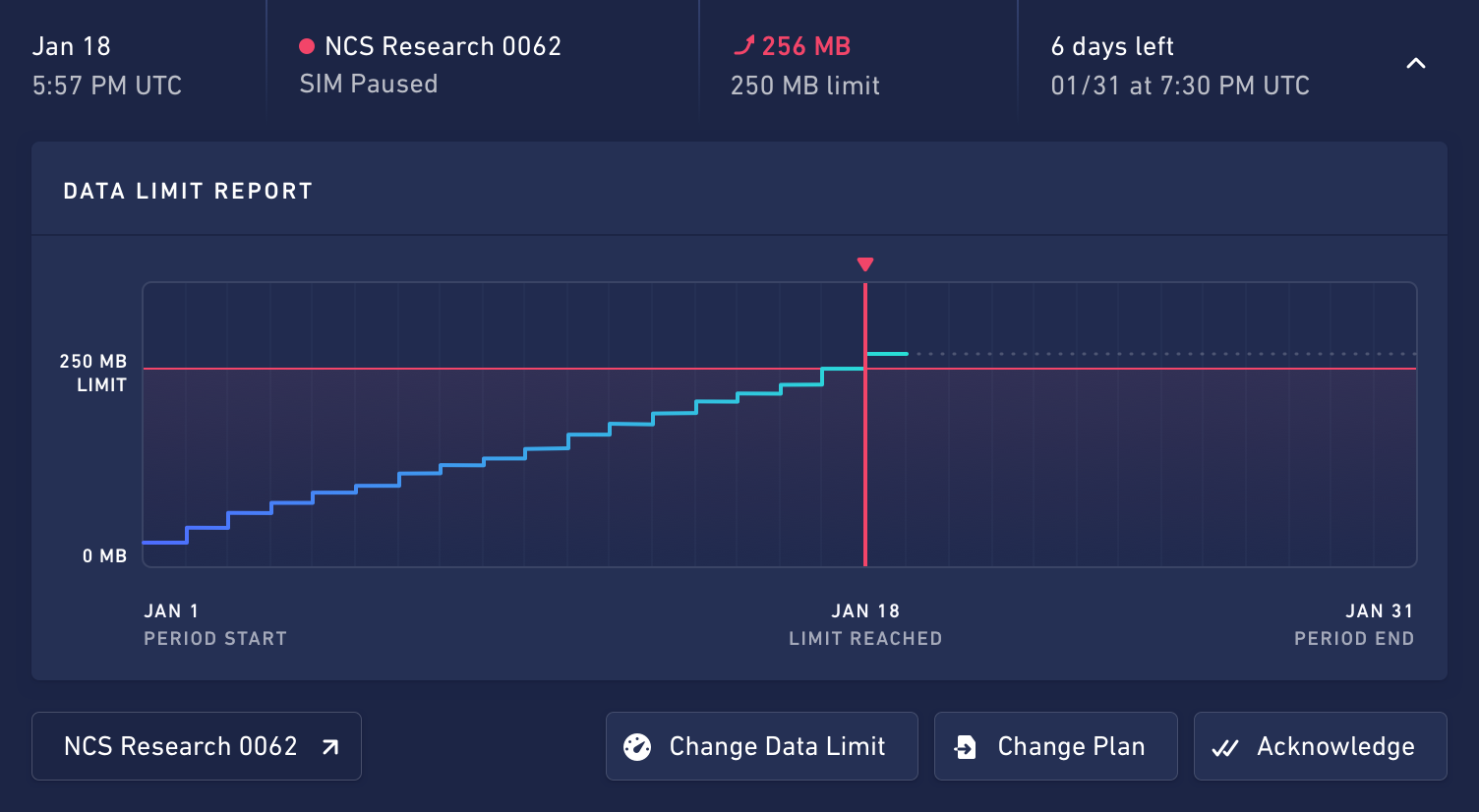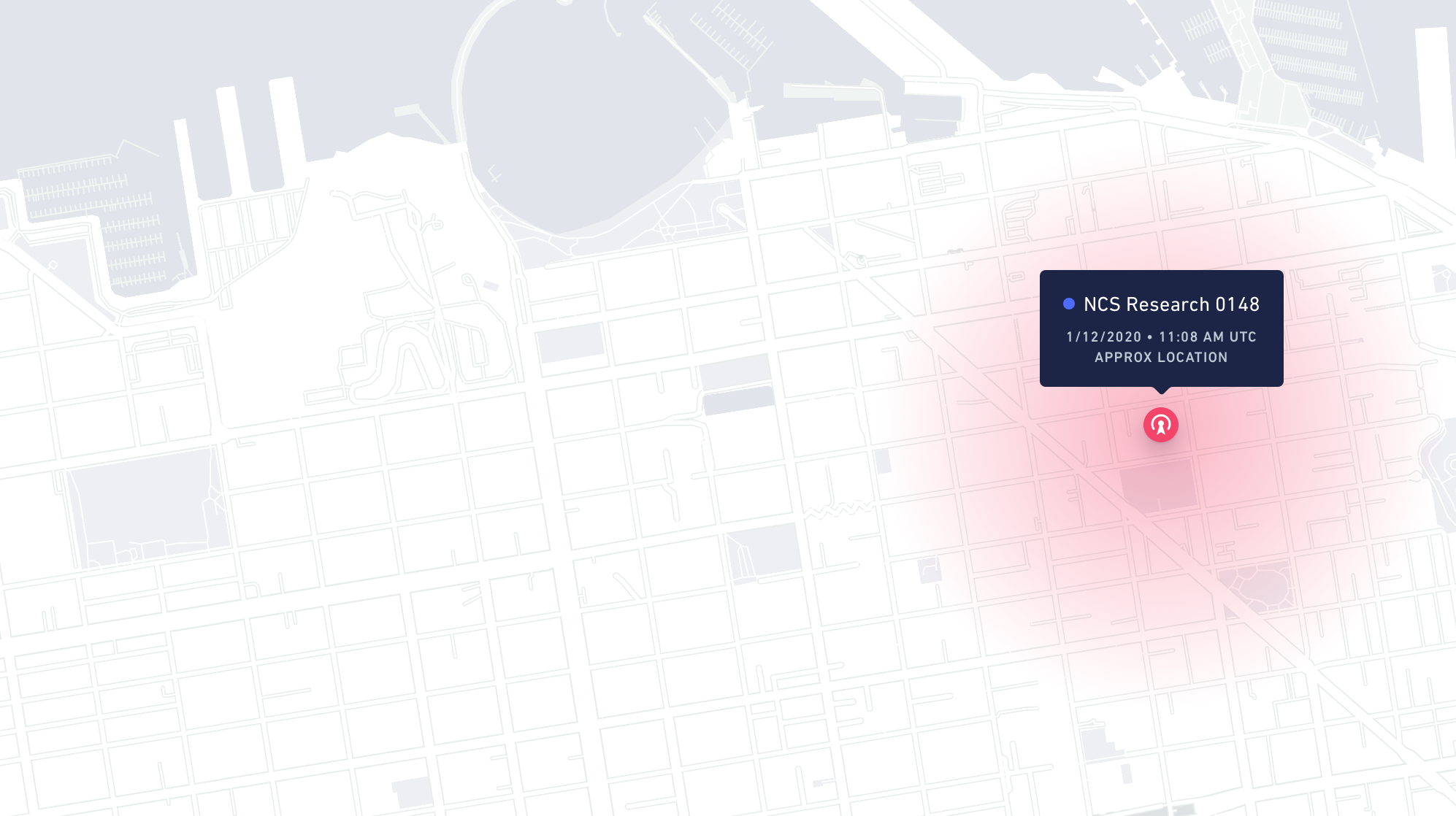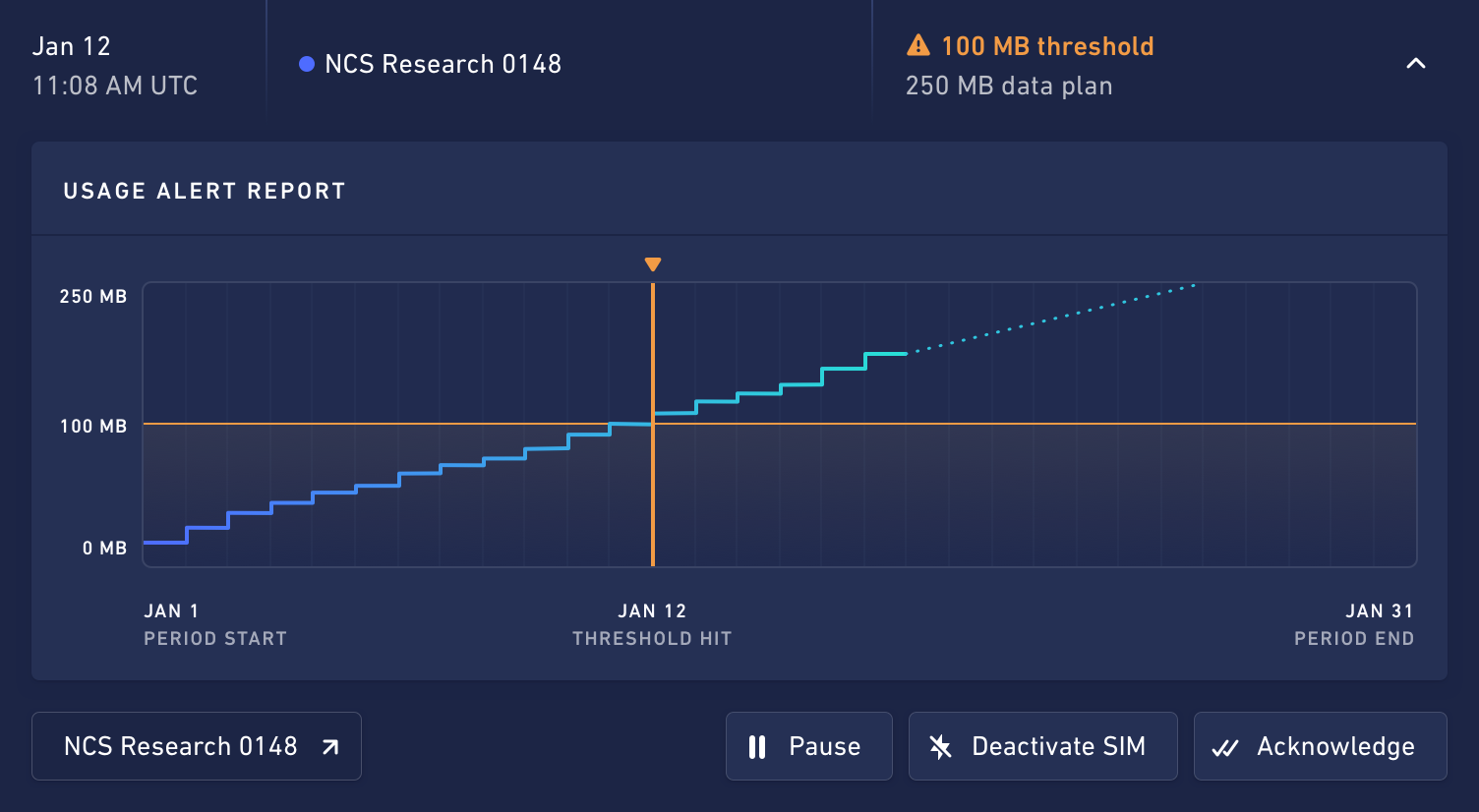 Be quick on your fleet. Get early access to Inflight.
24x7x365 monitoring
Automatic fleet-wide alerting
SIMs moving between devices
Data limits being reached
Usage threshold alerts
Fleet-wide data spikes
Email notifications
Slack integration

Soon

Audit trails

Soon
Custom automation

Soon

Activity history

Soon

Team delegation

Soon
One dashboard for all your team's needs
We're not just your carrier, we're your copilot. With the Hologram Dashboard and Inflight, everyone in your team can be an IoT expert and get the insights they need.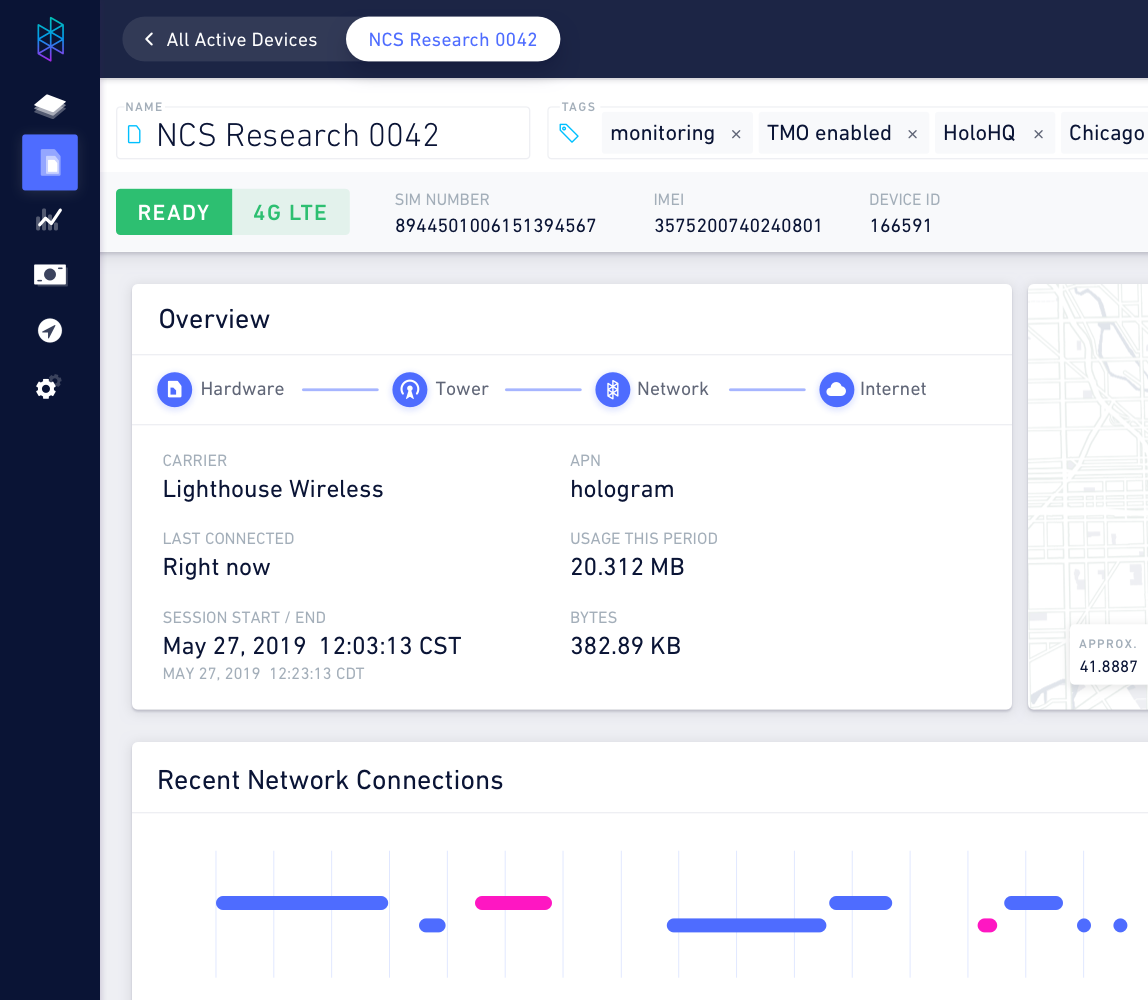 Device Management
See where every device stands
Organize your fleet of devices with custom names, tags, global search, and filters. Gain valuable insights like the location of the last connected cell tower through device detail pages.
Control where, when, and how
Activate, pause, unpause, and change plans at any time. You have complete flexibility and control over each device and data plan.
Monitoring & Analytics
Grasp the big picture
Visualize every aspect of how your team is using the Hologram network. Charts show connection history and usage across both your entire organization and individual devices.
Dive into details and diagnostics
Use Inspect to investigate and pinpoint misbehaving devices. Dig into session logs to get granular information for data transfers on a device-by-device basis.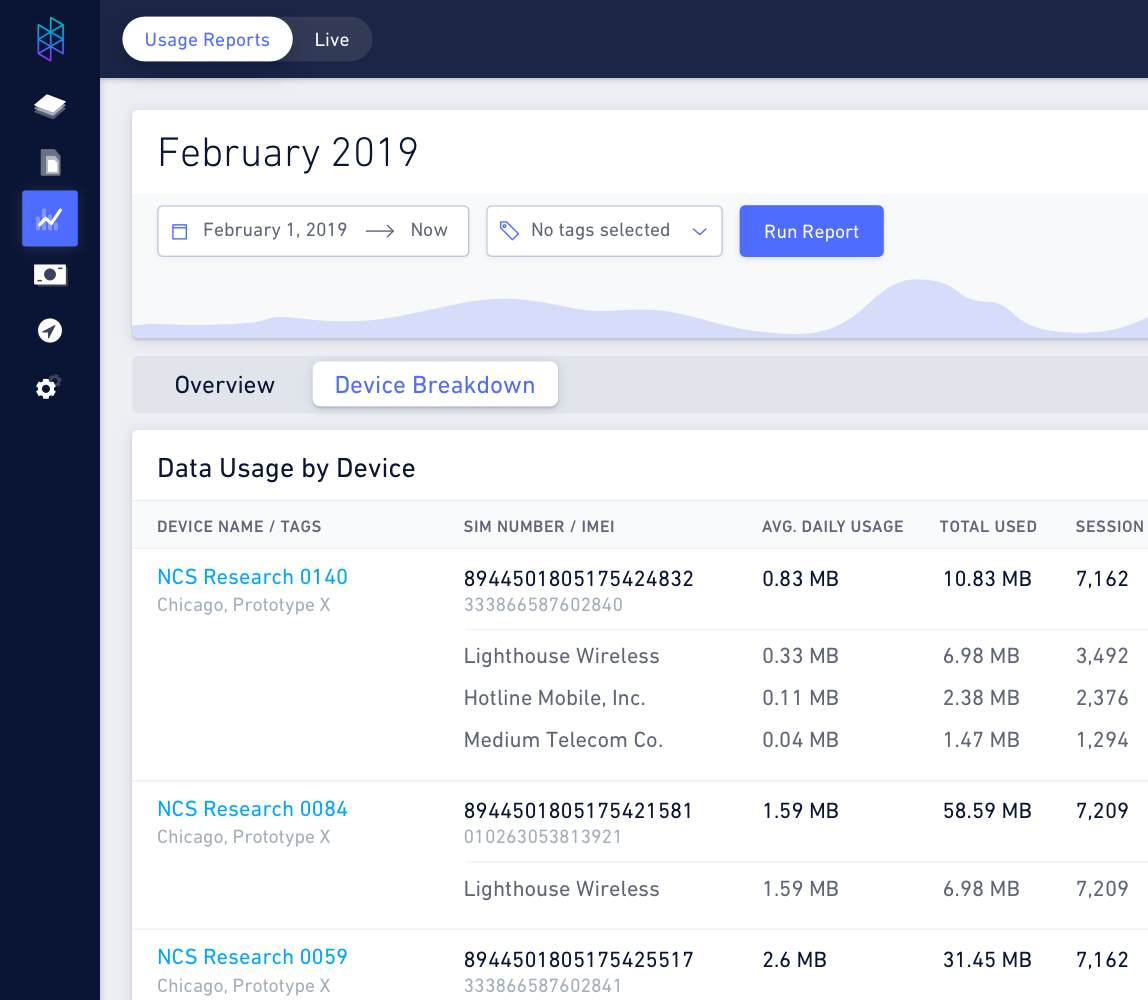 Ready for your supply chain
QA and test before you activate
Ensure devices are QA'd and ready to launch on a live network prior to leaving your origin warehouse or manufacturer with Test Mode.
Automate with Preflight
Manage unactivated SIMs during manfuacturing and testing. Automate activation and device configuration when you're ready to deploy. Available with Hologram Enterprise Edition.
Learn more about Preflight
Complete Transparency
Simple, honest pricing
Pick the data plan that works best for you at the moment. If the situation changes, so can your plan — right from the Dashboard. See how the plans are billed upfront with no hidden fees.
Share access with the right people
Bring together operations, finance, and engineering into a single, easy-to-use Dashboard. Set permissions for each team member so you feel confident device settings stay secure.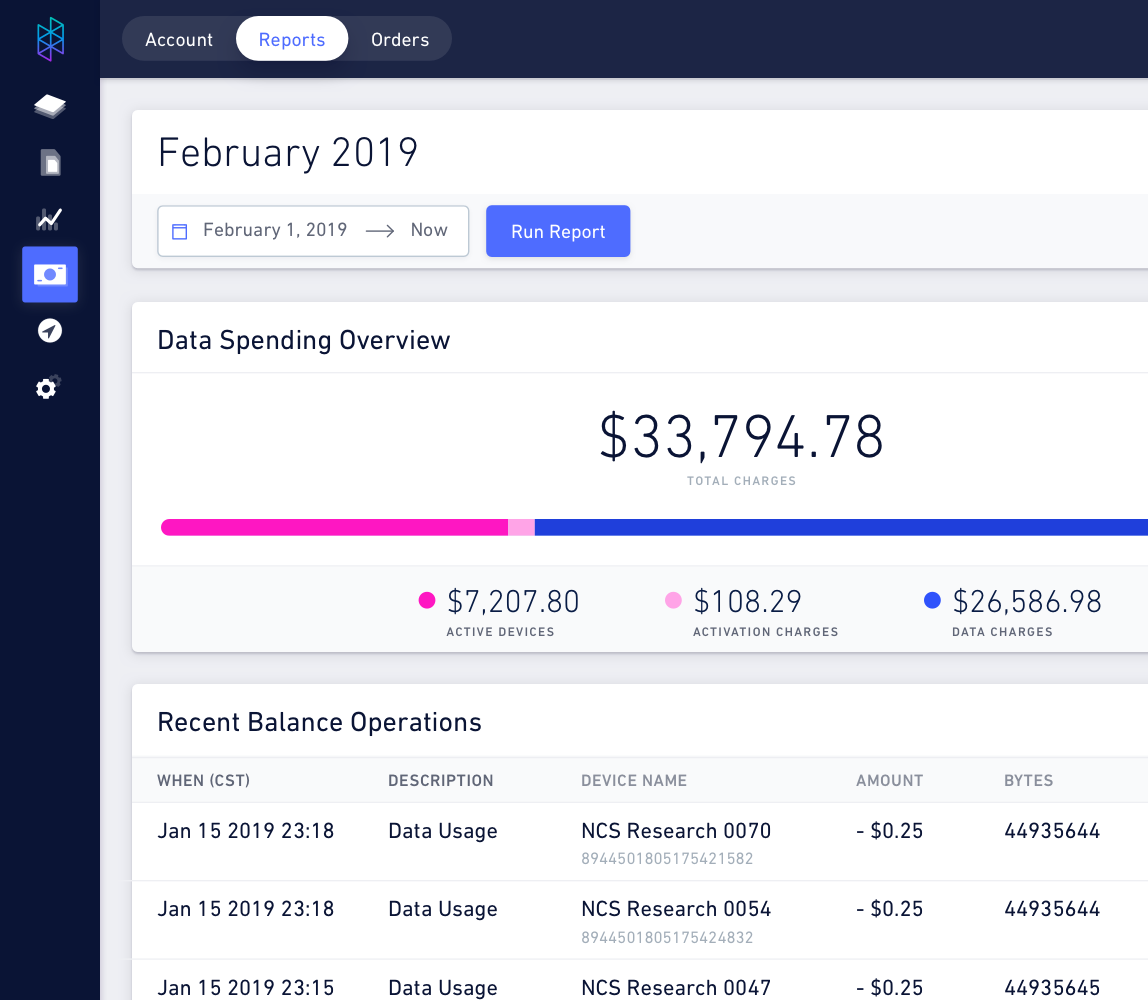 Hologram's suite of platforms and tools, designed for power and simplicity